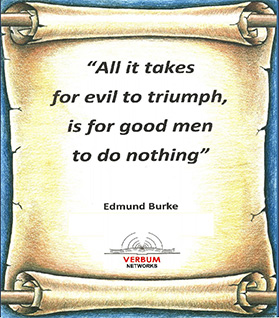 THE SOCIETY OR THE HOME; WHO IS TO BLAME?
There has been a recent event at Ebeano supermarket in Abuja. Closed Circuit Television (CCTV) has revealed that an unidentified girl was responsible for the fire that gutted Ebeano Supermarket, Lokogoma area of Abuja on Saturday, July 17, 2021. This is a 9 years old child involved in "JUVENILE CRIME." This is the least of the happenings in our country Nigeria. We all virtually live in fear. Just last week my neighbor took a commercial vehicle filled with criminals in the name of passengers. They headed towards another direction off the usual route, luckily for her according to the narratives, she started shouting, they took everything she had and threw her out of the vehicle.
While you wake up, get prepared and try to make an honest living, evil also wakes up to thwart your plans. What is the probability that one goes out and returns in one piece? God has the total answer to that. Man is made without claws, spikes, to mention but a few, yet man creates the most deadly weapons to destroy one another.
Looking at all these, who is to blame? Like we know, the home is the bedrock of a child. Worst of it all is that most parents have lost their bearing, they are ashamed to identify with their children and vice versa. They have failed in their responsibility. From the wrong upbringing to a failed children which leads to failed younger generations.  Take a proper censor, most youths focus more on money than morals.  "To educate a person in the mind but not in morals is to educate a menace to society." The Nigeria we used to know was a free country and it was not as if there was no crime then but it was minimal and not at the alarming rate as it is now. "Before you call yourself a Christian, Buddhist, Muslim, Hindu or any other theology, learn to be human first." -Shannon L. Alder.
The ugly state of affairs in Nigeria has to do with the "incompetence, laissez-faire attitude, neglect and levity" of those steering the ship of the nation. Every sect has its role to play. If we engage a child positively, that child grows to make a great impact because we are all interconnected at some point in our lives. As it is said; a child of many parents is one of resounding success.
At Verbum Networks, we believe in building morals, so we encourage parents to engage their children to acquire an IT skill rather than lie around and do nothing. Parents are the light to guard the paths of their wards; so at Verbum Networks we do not relent to be a plus in the lives of our growing young ones bearing in mind that -"To see evil and call it good, mocks God. Worse, it makes goodness meaningless. A word without meaning is an abomination, for when the word passes beyond understanding the very thing the word stands for passes out of the world and cannot be recalled."-Stephen R. Lawhead, Arthur